The special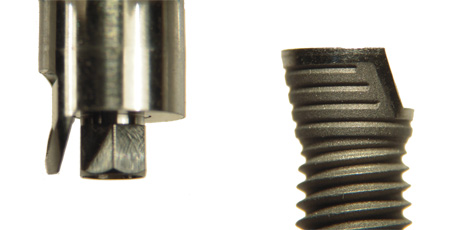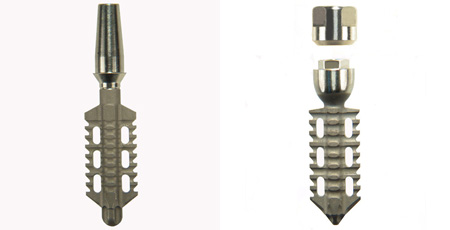 The service offered by Tecom Implantology to its Clients is completed with the possibility to carry out, following specific needs, every project on demand, both through the achievement or modification of single implant components, and the design, the prototype making, certification and industrialization of complete implant lines.
Tecom Implantology can offer an accurate, reliable and fast service, able to satisfy any buyer's need, thanks to the considerable experience matured over the years. As evidence of this, Tecom Implantology numbers the achievement of many distinguishing projects, unique in the implantology sector, developed on demand for doctors implantologists and distributors of dental products of prime relevance, of which, due to obvious privacy reasons, it is not possible to publish their name.
In order to grant the absolute reliability of the project, the Tecom Implantology Technical Dept. can count on the most updated information technologies that, joined to the great experience and professionalism of its technicians, allows the previous simulation and valuation of every component, to be able to ensure the final result.
The Tecom Implantology insider lab can make all the load and functional tests to grant the final, perfect quality of the product. A customized packaging, made on demand for any single need, completes the Tecom Implantology service.
In view of the above, Tecom Implantology is pleased to invite you to submit any type of request and need, making sure that they will be carefully evaluated.